Who else has watched a movie or read a book and thought to themselves "I have to go there someday"? Adventure travel movies and books have a way of inspiring us to explore new places and conquer new challenges.
For many of us, travel isn't something we can do long term, or maybe even at all. But whether borrowing from a local library, streaming online, reading ebooks or flipping through the pages of good old fashioned paper books we can all experience the world through the words and images of great films and books.
Beyond destinations to add to my "someday" list, some stories from adventure travel movies and books inspire me to broaden my perspective on what I am capable of. These stories breathe new life into my sense of adventure leading me to hike further, climb higher, and try something new.
Disclosure: This post contains affiliate links. That means that if you purchase through a link, I may receive a small commission at no extra cost to you. For more info, visit this page.
About This List of Inspiring Adventure Travel Movies & Books
In my day job, I study what motivates people in the workplace. I'm fascinated by the uniqueness of people and so I recognize that we are all inspired in different ways. So, out of curiosity, I asked other travel bloggers what adventure travel movies and books inspire their sense of adventure. Here's what they shared.
Most Inspiring Adventure Travel Movies
As a child, I remember going to the library with my mom and brother on Fridays after school. We went often, but Fridays were special because we each got to pick one movie to bring home and watch as a family. I wandered the aisles of VHS tapes (yes, I'm that old), running my fingers along each plastic case as I considered my options.
It was through this process that I selected two movies that would inspire me for years to come. Goonies is a movie about loyalty, adventure, and overcoming fears all in your own backyard. As a bonus, there are pirates, caves, and puzzles for them to solve. The movie gave me a sense of wonder about what treasures might be hiding right around the corner!
I'll never forget the first time I watched Indiana Jones and the Last Crusade. I was mesmerized as I watched him ride into Petra on horseback to that first glimpse of the Treasury. After watching the movie, I went to the globe on my Mom's desk to see where Jordan was because I knew someday I would go there myself (and I did!).
Homeward Bound | Released 1993
Inspiring adventure travel movie from Kay at The Awkward Traveller.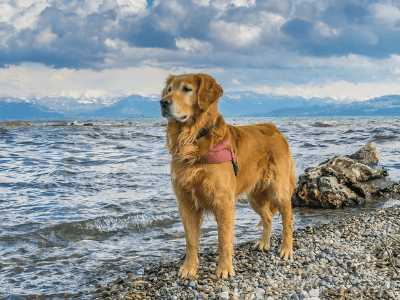 Genre: Kids, Drama, Action, Comedy
Director: Duwayne Dunham
Starring: Robert Hays, Kim Greist, Veronica Lauren
You wanna know an amazing movie that'll get you ready to #optoutside #hikehigher #getlost – and all those other outdoorsy hashtags? Homeward Bound. Here me out.
So Homeward Bound is a movie about three household pets. While their owners are moving to another state, the pets are left with a family friend, but the pets assume they have been abandoned and they resolve to chase after their owners. Comedic adventure ensues, as the animals cross the rocky and mountainous wilderness of the Sierra Nevada, guided only by instinct and hope. The trio face daring obstacles as they are challenged by the weather, the terrain, and animal control as they track down their owners and find home once again.
This movie really got me on the move because even though we usually travel to "escape," sometimes it takes being away from home – and zigzagging through mountain trails – to make us realize how being grounded at home is equally as nurturing to our well-being. It's really a ying and yang relationship going on! PLUS, there are cute animals and witty lines, so what's not to love? Homeward Bound will also have you lacing up your hiking boots because beauty really is all around us, even in our own backyards.
For more from Kay find her on Instagram.
Mamma Mia: Here We Go Again | Released 2018
Inspiring travel movie from Nadia at My Eco Wanderland.
Genre: Comedy, Romance
Director: Ol Parker
Starring: Christine Baranski, Pierce Brosnan, Dominic Cooper
I remember watching the first Mamma Mia in 2008. I was a little 10 year old girl whose only interest was in singing my favorite ABBA songs. Fast forward ten years later, and the situation had changed slightly. I was now 20, and an aspiring travel blogger, a uni student, and a severe daydreamer! All that went through my mind on the way to the cinema to see the second Mamma Mia movie was how I couldn't wait to sing all my favorite ABBA songs again. But what I got coming out of the cinema was something else entirely.
What I got was a renewed sense of wanderlust, watching the innocent sense of wonder on Donna's face as she explored each place, the way she took each experience, no matter how it was, and made it positive. It was all because she loved exploring! Being in new, beautiful, wonderful places made everything better.
After the movie, I immediately started making plans for my next adventure, I didn't care what it was, so long as I got out into nature! All I wanted was to feel how she felt! I even started making sure that I spent at least ten minutes a day outdoors, regardless of how busy I got. I had to make sure to feed that sense of wonder and my love of nature, which was renewed by watching this movie.
PURCHASE MAMMA MIA: HERE WE GO AGAIN
Want more Greece inspiration? Try these books about Greece!
The Way | Released 2010
Inspiring travel movie from Paul at Minimalist Journeys.
Genre: Drama, Adventure, Comedy
Director: Emilio Estevez
Starring: Martin Sheen, Emilio Estevez, Deborah Kara Unger
As parents, we all like to be role models for our children. Yet sometimes, especially when they are teenagers or in their early twenties, both we as parents and our children can feel disconnected from each other and misunderstood.
When a child on an adventure of a lifetime dies and his father travels to another continent to recover his body, he is forced to stop and reflect: upon his son's life and his own. And so the real journey starts…
While the movie centres around Tom (played by Martin Sheen) walking the Camino de Santiago along the French route, it shows how a bunch of random people, all from different backgrounds and with their own life problems, join together to achieve their individual and collective goals. The movie is full of comedic scenes but also offers quite serious messages about relationships, what makes us human and about what's really important in life.
Did this movie entice us to complete the Camino de Santiago? Absolutely. Although we walked the Portuguese route. We watched the movie when it was first released and then again just before we started our Camino. And after we finished our walk, we re-watched specific scenes, for example the arrival in Santiago de Compostela, as we could relate to them more.
The movie manages to capture beautifully what the Camino is about. It's an absolute MUST for anyone looking to 'get away from it all' and (re)connect (with oneself and the people they meet along the way).
A big lesson from the movie was for all of us to take risks and step outside our comfort zone – no matter how young or old. There may be dangers, injury and even death, but if you don't live your life to the fullest, what's the point? Sometimes, it needs our children to remind us of that.
For more from Paul find him on Facebook.
Want more Spain travel inspiration? Here are the best books about Spain!
Other Inspiring Adventure Travel Movies
If you're looking for other movies to inspire your sense of adventure and travels, here are some other favorites.
For more outdoorsy inspiration, check out the best outdoor sports documentaries and films!
Most Inspiring Adventure Travel Movies Based on Books
Books are my first love. Movies came second. Rarely, in my opinion, do movies live up to the world created in our imagination while reading a book. But, there are exceptions.
Wild: From Lost to Found on the Pacific Crest Trail by Cheryl Strayed is a deeply personal account of loss, overcoming challenges and healing while solo hiking the Pacific Crest Trail. I was hesitant when I watched the movie, anticipating it to be a disappointment. But, the film conveyed all of the emotions I felt when reading her story. I probably won't ever hike the entire PCT, but this story inspired me to find healing in nature, persevere when things feel hopeless and carry way less weight in my pack.
Similarly, Into the Wild by John Krakauer unleashed my inner introvert. While I'm not ready to burn all my cash and disappear into the Alaskan wilderness just yet, it's a story about having it all and still not having enough. It's about having the courage to go your own way, despite the risks and obstacles you may face. The movie Into the Wild brings the story to life beautifully.
The Lord of the Rings | Released 2001 | Published 1954
Inspiring adventure travel book and movie from Josy at A Walk and a Lark.
Genre: Science Fiction, Action, Drama
Author: J. R. R. Tolkien
Director: Peter Jackson
Starring: Elijah Wood, Ian Mckellen, Liv Tyler
I loved the trilogy of the Lord of the Rings books long before I ever heard that it might be made into a film. To start with, I imagined Hobbiton to be a bit like the village where I grew up in rural England but I found it hard to picture the high mountain passes, volcanoes and caves throughout the story. This meant when I first saw the Lord of the Rings trilogy in the cinema, it really blew me away. The music is fantastic and the scenery showed off so much of New Zealand's incredible scenery. Like so many other fans, the films sparked a real wanderlust to visit New Zealand and see some of those epic views for myself.
It took me many years to get around to it, but a wedding invitation from a Kiwi friend finally gave me an excuse to buy tickets to New Zealand. Once the wedding was over we went on a whirlwind tour exploring both the North and South Islands, fitting in as many hikes as we could. I especially loved hiking through Mordor (as part of the Tongariro crossing) the volcanic landscape made it easy to imagine hoards of Orcs trampling past! We also thought the green fields and strange grassy tussocks near Rotorua looked perfect for hobbits.
However the area that captured my imagination the most was the fantastic hikes near Mount Cook/ Aoraki. We did a fantastic tramp up to the Mueller hut up among towering peaks and glaciers. Every so often sections of the glacier would break off and tumble down the mountainside creating a huge thunder-like racket that echoed in all directions. It made me imagine the stone giants tossing rocks at each other for fun.
For many years New Zealand has marketed itself as a fantastic destination for adventurous travelers and hikers. The Lord of the Rings movies were just a great opportunity to show off just how gorgeous the country can be. Our visit was one of the best holidays of my life, and just made me keen to go back and explore further. I mean, there was sooo much more of Kiwiland that they didn't manage to show in the movies!
For more from Josy find her on Twitter.
PURCHASE THE LORD OF THE RINGS: THE FELLOWSHIP OF THE RING (MOVIE)
PURCHASE THE LORD OF THE RINGS: THE FELLOWSHIP OF THE RING (BOOK)
Memoirs of a Geisha | Released 2005 | Published 1999
Inspiring adventure travel book and movie from Lia at The Nomadic Panda.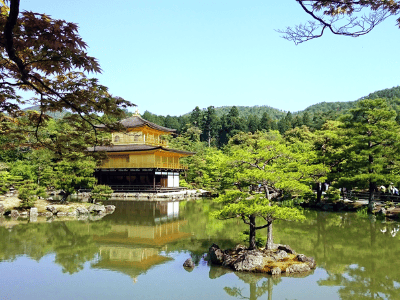 Genre: Drama
Author: Arthur Golden
Director: Rob Marshall
Starring: Ziyi Zhang, Ken Watanabe, Michelle Yeoh
I can clearly remember when I first read Memoirs of a Geisha. It was during my year end exams in high school. I borrowed the book from my piano teacher after I told her I was interested in Japanese culture. Intending to read just a few pages, I ended up reading it right through the night instead of studying. What was previously just a mild fascination with Asian culture soon became my new obsession.
The way Memoirs of a Geisha is written indulged all my senses and I felt like I was in Kyoto with Chiyo, walking the streets of Gion, running down the Philosopher's Path and experiencing the different colors of the seasons so vividly that I could barely wait to go to Japan and see for myself. Memoirs of a Geisha inspired me to find out more about traditional Japanese culture, but I soon ended up trying to figure out how the traditional manages to exist, in harmony, with the modern and sometimes bizarre side of Japan.
After spending numerous hours indulging in Japanese music (jpop, jrock) and watching Japanese dramas (jdrama) I just knew this was a country I had to experience for myself. In 2016 I went on my first trip to Japan, traveling solo and staying in hostels meeting other like-minded travelers. I finally made it to Kyoto, Chiyo's backyard where I got a chance to see the annual spring geisha performance and visited the famous Golden Pavilion (Kinkakuji) where one of the important scenes in the book takes place. If you're going to Japan (or thinking about it!), Memoirs of a Geisha is a must-read.
For more from Lia find her on Instagram.
PURCHASE MEMOIRS OF A GEISHA (MOVIE)
PURCHASE MEMOIRS OF A GEISHA (BOOK)
Most Inspiring Adventure Travel Books
As I said, books are my first love. Today, I've traded paper books for a Kindle for simplicity but the thrill of unfolding a story one word at a time hasn't changed.
Recently, I had the opportunity to attend a talk by Jennifer Pharr-Davis promoting her book The Pursuit of Endurance: Harnessing the Record-Breaking Power of Strength and Resilience. Jennifer is a record holder of the fastest known time hiking the entire Appalachian Trail, averaging 47 miles per day! The book includes her reflections on the emotional journey of hiking the AT, but also the mentors who helped her prepare for her record setting adventure.
Also, I'm honored to have crossed paths with Ursula Martin, author of One Woman Walks Wales, through the Maiden Voyagers community. Her book shares the inspiring story of how her cancer diagnosis led her to walk 3700 miles throughout Wales.
The Drifters | Published 1971
Inspiring adventure travel book from Erin at Sol Salute.
Genre: Historical Fiction, Thriller, Travel
Author: James Michener
James Michener is my favorite writer of all time. He had the ability to take a single state and write a thousand-page novel describing its history starting from the dinosaurs through the present day. But his more reasonably length novel The Drifters is my favorite travel-themed book that I've ever read. In this fiction novel, he tells the story of six young adults as they run away from something personal. A young American man flees the draft of the Vietnam War, a Swedish girl flees the harsh winters. They all meet in a Spanish village on the Costa del Sol.
They join together and drift across Europe and Africa in a Volkswagen van. The six young adults drift from Spain to the Algarve in Portugal, before continuing on to Morocco and Mozambique. The book dives into the cultural and political hot points of the '70s while the young runaways explore these exotic locations together.
Reading this book will give you a serious case of wanderlust as Michener describes their adventures. I spent a semester studying in a Spanish coastal city much like the one in the book and reading about their adventures there brought back memories. Most importantly, it's planted a seed in my heart to get to Mozambique, a country that was previously not on my radar. One day, when I finally get to Mozambique, I will definitely be packing my beat-up copy of The Drifters to re-read while there.
For more from Erin find her on Instagram.
Grass | Published 2005
Inspiring adventure travel book from Paul at Travel is Life.
Genre: Biography, Nonfiction, Crime
Author: Phil Sparrowhawk, Martin King, Martin Knight
I picked this book up from an outdoor book stand in Bangkok Thailand when I was 20 years old because of its attention grabbing cover featuring a hand holding a lit joint. The first chapter starts out in Bangkok so it immediately had my attention.
The author Phil grew up in a working class family, a born entrepreneur. His entrepreneur life consisted of legitimate business that kept him afloat, but never made him rich. Until one day world famous drug smuggler Howard Marks met him and brought him into the world of international drug smuggling.
World adventures. Dinner with Kings. Years of his life spent in Thai prisons. This book is less about the drugs (which he never actually did) and more about his travels and the adventures as an international businessman moving a "product" that was in high demand.
The autobiographical story shares Phil's encounters with big time politicians, organized crime syndicates, gangsters, Greenpeace, and even Mother Teresa. His jet setting adventures around the world came to an end in 1988 when the US Drug Enforcement Agency finally arrested him and confiscated his fortune. He spent the next few years in Thai jail before being extradited to the US.
I first read Grass 10 years ago and the book further inspired my desire to be an international businessman (although not necessarily with the same "product" as Phil and Howard). I've since re-read it every few years. It's a great read that I highly recommend to travelers.
For more from Paul find him on Facebook.
Inspiring Adventure Travel TV Shows
For some cheeky fun, I thought I'd include a few adventure travel television shows that just may inspire your sense of adventure.
For years, I've loyally watched The Amazing Race. It's a US-based reality show where pairs of contestants literally race around the world, completely challenges along the way. My friends have created a sort of Amazing Race fantasy league, and I've even applied to be on the show (still waiting for the callback, CBS). Every single episode leaves me ready for the next adventure!
The Bachelorette | Season 14 | Aired 2018
Inspiring travel TV show from Kat at World Wide Honeymoon.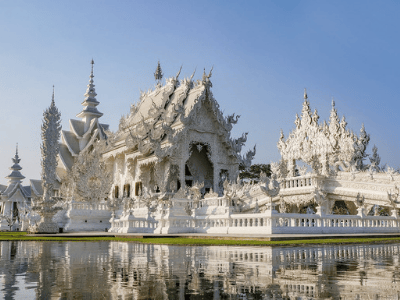 Genre: Reality
Network: ABC
We all know that tourism based on television is getting really popular (Game of Thrones tours anyone?). But for those that love reality TV, a show that always inspires my wanderlust is The Bachelor and The Bachelorette.
After they finish filming in sunny California, they jet off to new places across the globe. From Peru to Vietnam, few places are off-limits when it comes to finding the main lead love. One in particular that caught my eye was Chiang Mai, Thailand from Becca Kurfrin's season of The Bachelorette in 2018.
Watching her explore temples with her suitors, take a bamboo raft down a curvy river, sip Chang beers with her eventual fiancé Garrett, and wander along the streets of this ancient city filled me with so much wanderlust that I knew I had to include it during our honeymoon to Southeast Asia.
Not only was the city extremely romantic on television, but it enchanted us upon our arrival as well. I envisioned how much fun it must have been to film here while we wandered along the ancient temples, walked with elephants in the Thai countryside, or even grabbed Chang beers at our lovely hotel.
Sure, it sounds silly to get travel inspiration from a major reality show, but you know you've got a case of serious wanderlust after watching the show and wandering, "Where was that filmed?"
For more from Kat find her on Instagram.
What Adventure Travel Movies, Books and TV Shows Inspire You?
Whether you travel often or not, books and movies can reconnect us with our sense of adventure wherever we are (and they are way cheaper than a plane ticket). What inspires your sense of adventure? Comment below or send me a message! I'd love to hear from you.
Love this post? Pin it for later!