When I tell people I'm adopted, the most common response I get is "I'm so sorry." Let me clear the air, I'm not sorry. I mean, what a strange response, right? For many reasons, our society has associated being adopted with a negative life outcome.
So what does me being adopted have to do with travel? After all, this is a travel blog. Well, it has everything to do with it. But first, a disclaimer.
Disclaimer: Adoptee experiences are not all the same. Just like any identity, being adopted means a lot of different things to those who are adopted. My words are speaking to my truth and my story. Please don't assume that I speak for all adoptees.
The second thing I usually hear from people when I tell them I'm an adoptee is "have you ever pursued finding your real parents?" There's so much wrapped up in this innocent question.
There is an underlying assumption that all adoptees want to know about their birth family. For me, that's an incredibly complicated question but I can assure you that this is generally not a safe assumption. Also, and potentially most hurtful, is the low key message that adoptive parents aren't real parents. In my opinion, the people who dedicate their lives to caring for and supporting you are parents no matter whose birth canal you come out of.
But, again, back to travel.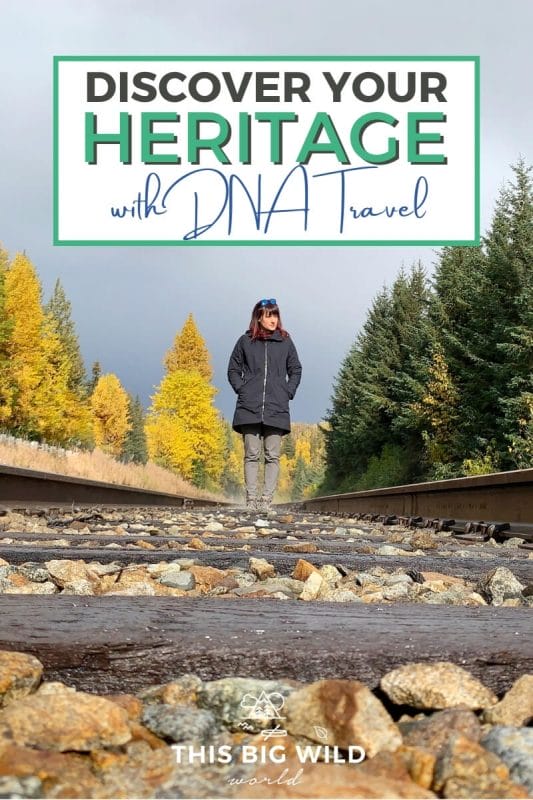 Disclosure: This post contains affiliate links. That means that if you purchase through a link, I may receive a small commission at no extra cost to you. For more info, visit this page.
DNA Tourism is on the Rise
For years, I ducked and dodged these questions like a boss. I had mastered redirecting such conversations.
In so many different ways, society had told me that adoption was a taboo topic. After all, people were apologizing to me for my status as an adoptee! As a child, I simply didn't know how to navigate telling people that being adopted isn't necessarily a bad thing. Avoidance became my coping mechanism.
But then along came DNA testing.
My mastery of avoidance was no match for an armchair ancestry.com aficionado who had uncovered their family story. And so, I've chosen to engage in these conversations in a more helpful way.
Information that once was available to us only through stories passed down and documents stored in libraries, file cabinets and museums is now available at our fingertips (or inside our cheeks). DNA kits can be delivered to our door and the roots of our family tree are delivered to our inbox along with charts, graphs and maps detailing our origins.
What is DNA Tourism?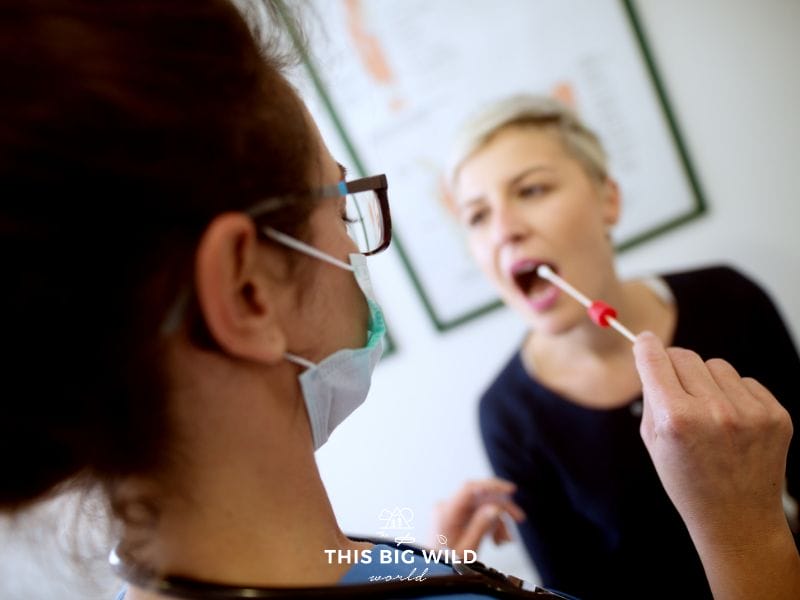 As DNA testing continues to grow in popularity, DNA tourism is evolving as new form of travel. Armed with their DNA results, travelers set out to trace their lineage, bring their family story to life and maybe even meet a long lost relative.
By the principles of supply and demand, it was only a matter of time before travel companies would latch onto this trend. Companies such as Go Ahead Tours have partnered with ancestry.com to provide guided tours accompanied by a genealogist! Their sales pitch? To make you a whole person by discovering your family story (again, with the assumption that family means birth family). And people are buying what they're selling.
But DNA tourism isn't just about organized tours to learn about your heritage and cultural roots. Many DNA results-wielding travelers are setting out on self-guided journeys of discovery as well.
Is DNA Tourism an Adoptee's Dream Come True?
This isn't a binary question. The answer is yes and no and lot of in between. DNA tourism is for travelers seeking answers or information about their heritage. While some adoptees may fall into this category, many do not.
There are three common motivations that may drive adoptees to consider DNA testing and one or all of them may apply.
To better understand their ethnicity or cultural identity.
To learn about or connect with a birth parent or other relative.
To understand their health risk factors.
For each of these three motivations there are many underlying factors or considerations. So, for someone who is driven by motivation #3, DNA tourism may be of little interest. A person driven by motivation #2 may only want to learn about, but not connect with, a birth parent or relative. Some adoptees may want to read about their cultural origins, and others may intend to embark on a DNA tourism experience. The underlying factors that drive this decisions are incredibly personal and unique to each adoptee.
Because I can't speak to all of these, I'm just going to share my story.
The Intersection of Being an Adoptee & Traveler
Being adopted has been a part of my identity for as long as I can remember. But it wasn't until I was much older, when I began to travel, that I really uncovered what it meant to me. Here's a summary of my journey through the years.
The News
I remember hearing "the news" about my adoptee status at a young age. I didn't fully comprehend what it meant, just that the parents that raised me were not my birth parents. There are few answers about my birth parents on my adoption paperwork, a mystery that at times I set aside and at others I explored.
Growing Up
I have a distinct memory of a teacher asking our class to draw a family tree and me feeling paralyzed because I didn't know how to represent my birth parents and adoptive parents accurately. My teacher froze, uncomfortable, and told me to draw whatever felt right. I felt silenced and confused.
I remember realizing my eyes were shaped a little differently and my skin a bit darker than my family and the other kids on the playground. Who did I get my eyes from? Which of my birth parents shared my dark complexion? As I got older, these characteristics would be both a source of compliments and ridicule.
My entire life I've felt incredibly loved and supported by my very "real" adoptive parents. I've had all of the things I needed to be successful in whatever I wanted to pursue. But, something in my soul perked up the first time I traveled outside of the country at age nine. It was like I'd come home, but in a completely strange place.
I would sit and ponder what this was all about.
RELATED: Do Cousins Make the Best Travel Companions?
Adulthood
I remember shifting my focus to all of the potential outcomes if I ever were to pursue searching for my birth parents. How would my adoptive parents feel? What if I hurt their feelings? I mean, why mess up a good thing? They've given me an amazing life. What if my birth parents are awful people? What if they have other children? Am I prepared for the worst possible outcome?
As I sorted through all of these questions, I began traveling more. I became semi-obsessed with learning about different people and cultures. I fell in love with nature, having big thoughts along many hiking trails.
A beautiful thing happened somewhere on the miles I've walked and traveled.
Clarity.
Should I do DNA Testing?
When I travel, I see myself in every face I meet. I am everyone and just one person all at the same time. I am every culture and no culture. I'm a chameleon.
I want to know where I come from – a country, a city, a region, whatever. I want to know that when I meet people from that place that I share something with them that's unique and different from every other face I meet.
And so, I started to research my options.
Best DNA Kit for Adoptees
As I Googled articles on DNA testing for adoptees, I came across the same assumptions I spoke of earlier. The articles immediately recommend this test or that test so you can connect with your long lost family members.
For me, for now, that's not what I'm seeking.
But that's not the only option.
Pro Tip: All of the big three DNA testing companies offer you the option to opt out of being matched with relatives. This is not well publicized. In fact, I had to call each of them to get this answer.
After talking with my friend, who is a genetic counselor and professor, she recommended the following tests for adoptees:
For matching with relatives – Ancestry DNA testing connects to the largest database of potential matches.
For health information – 23andMe Health + Ancestry test has the most comprehensive reporting for at home test kits. However, they are not diagnostic, meaning actual medical diagnosis would require additional testing with your doctor.
For accurate information about your heritage – Family Tree DNA Family Finder has powerful interactive maps and historical information about your heritage. They also allow you to upload results from other DNA tests so you can compare them side by side.
And so, as an adoptee, I've decided that all I want for my birthday this year is to learn about my ethnic and geographic origins. And wouldn't you know, my parents gifted me the DNA test to do so.
FYI I chose to go with Family Tree DNA Family Finder test and was pleased with the process and results.
Will I Partake in DNA Tourism?
I don't know. The first step, is getting information and processing it.
Do I see myself joining a DNA tourism group tour? Probably not. It's just not my style. But, I can see myself setting an intention to explore my heritage in my future travels in a more self-guided manner. DNA tourism on my terms.
Update: For my big birthday in 2020, I planned a year a self-guided DNA travel. My DNA travel journey took me to Finland just before COVID-19. My other plans to visit Japan and Eastern Europe are on hold until it's safe to travel again.
DNA Tourism Inspiration
As I prepared to write this post, I reached out for DNA travel inspiration from other travel bloggers.
"Last year I took a DNA test. Just for fun and expecting nothing exciting. Little did I know that spitting in that tube would rock my world.
My results were unexpected. Almost 50% Italian! I knew I had a teeny bit of Italian heritage from research I did previously but knew 50% was not right. But who doesn't want to be Italian?
Long story short, I am an NPE (not parent expected.) My dad wasn't my biological father. My biological father was from Naples, Italy and immigrated to the US a couple of years before I was born. My mother and father have both passed away and my biological father passed away a year before I received the results. So, no one to ask and no story. It's been a difficult journey, but the silver lining is that I now have this big Italian family that has welcomed me with open arms.
On my first visit to Italy I was moved to tears by its beauty. And I have joked about being Italian for years. I have an affection for Italy that I assumed was born out of my love for the movie Roman Holiday. But what if the love I have for this place is woven in my DNA?
I recently booked tickets to visit Naples to find out. It feels like the right next step on my journey. Will I feel a connection to my father as I walk down the streets of Naples? Will tears fall when I see the house that my grandfather built? Will the people I pass on the street see me as one of theirs? Will I feel that I belong, that I'm home? Will I feel what the DNA test revealed, that I'm Italian? Vedremo!"
Thanks, Candy, for sharing your experience with DNA tourism!
Do You Have a DNA Tourism Story?
As I embark on this very personal adventure, I'd love to hear your DNA tourism story. What did you learn? Was it a positive experience? What advice do you have?
For those considering a similar journey, adopted or not, I will be sharing the process here and on social media. As always, send me any questions you have!
Love this post? Pin it!