Welcome to all things Minnesota!
Here you can find Minnesota vacation ideas, outdoor adventures in Minnesota and more.
I believe that Minnesota is the most underrated destination for outdoor adventurers. Whether you prefer the serenity of the Boundary Waters or ice climbing frozen waterfalls and everything in between, there is truly something for everyone.
Minnesota has been my home for over 10 years and it still amazes. Here are just a few unexpected facts about Minnesota:
It is home to the over 300 mile Superior Hiking Trail which climbs over 37,000 feet of elevation.
The Cuyuna mines area offers world class mountain biking trails.
The Mississippi River starts in northern Minnesota as a small stream that you can walk across.
Over 80 blocks of Minneapolis are connected by nearly 10 miles of skyway, the largest skyway system in the world.
The northern lights are visible in parts of Minnesota.
The adventures in Minnesota are endless. Where will your next Minnesota adventure take you?
MINNESOTA TRAVEL INSPIRATION
Summers in Minnesota are for lake life, paddling, hiking, and time with loved ones sharing drinks and stories on a patio. Oh, and mosquitoes. Lots of mosquitoes. Read my tips on how to avoid mosquito bites so you can rest easy while you enjoy your next Minnesota summer adventure.
Swipe left for more!
Minnesota probably isn't the first place that comes to mind when you think of incredible [...]
Winters in Minnesota are for cross country skiing, ice fishing, hiking, snowmobiling, and cozying up by the fireplace. Sure, it gets cold but that doesn't keep us from enjoying the outdoors throughout the winter. Read my tips on what to wear for winter hiking so you can stay safe and warm while outdoors on your next Minnesota winter adventure!
Swipe left for more!
For years I've driven to the north shore of Lake Superior in warmer months. After [...]
EXPLORE MINNEAPOLIS & ST PAUL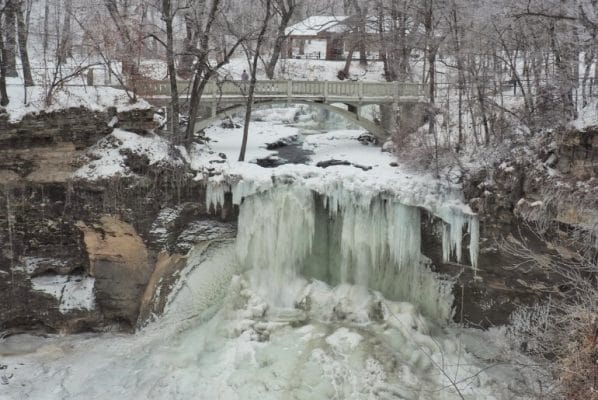 There are so many beautiful and hidden waterfalls in Minnesota to discover. And, in true [...]
23 Comments